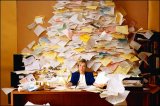 Keeping track of earned income is not an overwhelming task, if you document your earnings on a continuing basis. Following are "Earned Income Tracking" tools to help you keep your earnings records up to date.

It is very important for kids to keep track of their earned income. This information should include dates work was performed, the type of work, for whom it was done, and the amount earned. These records should be kept for seven years -- just in case the Internal Revenue Service (IRS) should ever question the kids' right to open and fund a Roth IRA.
Whether or not a kid has to file and pay taxes, these records are essential for documenting his or her earned income -- and the right to fund a Roth IRA.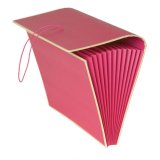 Records can be kept either in paper form or as an electronic spreadsheet. In both cases, paper copies (and backup documentation, if any) should be filed/saved in a safe place.
One easy way to keep track of records is to file and store them in an "accordian" folder with a lid flap (to keep papers in and dust out). Folders like this cost about $5 to $7, and are widely available. Then the folder can be stored on a closet shelf, in a dresser drawer, or under the bed.